5255 Views
February 8, 2018
We were very lucky in getting a chance to meet the amazing Nina Kazi. An epitome of women empowerment in Pakistan.
Nina is a goal-oriented modern age woman who is self-driven and needs little direction only. What inspired us about her is that she knows what she is doing and is willing to take charge like a boss literally.
She is introducing a whole new concept of a community flea market in Pakistan because she doesn't believe in following the bandwagon. It'll be first of a kind flea market in the country.

Nina admits that the idea of a flea market is alien to the masses and it'll take some time before people actually get familiar with it. She emphasized that it is important to learn how to recycle for us as a nation, we don't value things the way we should.
With 30 years of working experience in Pakistan and abroad, Nina created her own platform "Community Exchange".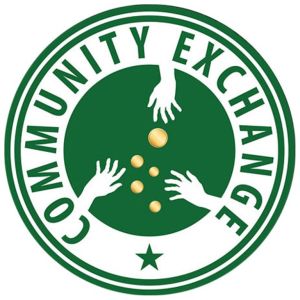 The sole purpose of her getting into the chaos of a company and this flea market is to reach out to as many people as possible. The entrepreneur wants to help home-based businesses.
Nina is very particular about vendors and stalls. She's unwilling to crowd up the place with similar product stalls. Every stall has a different set of goods. She plans to avoid repetition. Despite having space for 80 stalls she is planning to have only 40.
Nina believes in checking the products herself before booking any of them. Her personal favorite is the organic section which is already booked with no room for any more stalls.
The best part of this flea market is the different sections of it. It is not just about the old, used goods, in fact, only one "Vintage" section will be dealing with this kind of stuff.
She has a great idea in mind about collaborating with local designers. She is hoping to get them onboard and make use of their unsold merchandise. In that way people would be able to buy "designer clothes" at lesser price and designers can liquefy their stores.
Nina is planning the event flamboyantly. For example, she is setting up a book café and an organic coffee stall next to eachother.
The entrepreneur is trying her best to make sure that no one gets bored at the event, as she said, "when people are spending their 'Precious Saturday' in a flea market I want to make sure that there is something for everyone."
That's the reason she came up with the idea of engaging children in the "Children's Corner". This will enable the mother shoppers to explore the market freely. There will be painting activities and storytelling for the kids and not the usual Jumping Castle and a play area.
Nina Kazi informed us that she wasn't able to get the sponsors as per her plan because they all required at least three months' time before the actual event. Despite the fact, she still went ahead with the idea and invested herself.
This speaks volumes about her dedication towards community building and concerns about small businesses.
The flea market is on 3rd March and the venue is Alliance Francaise, Clifton, Karachi. Community Exchange, however, has plans to expand it to other areas of Karachi as well but it will take some time.